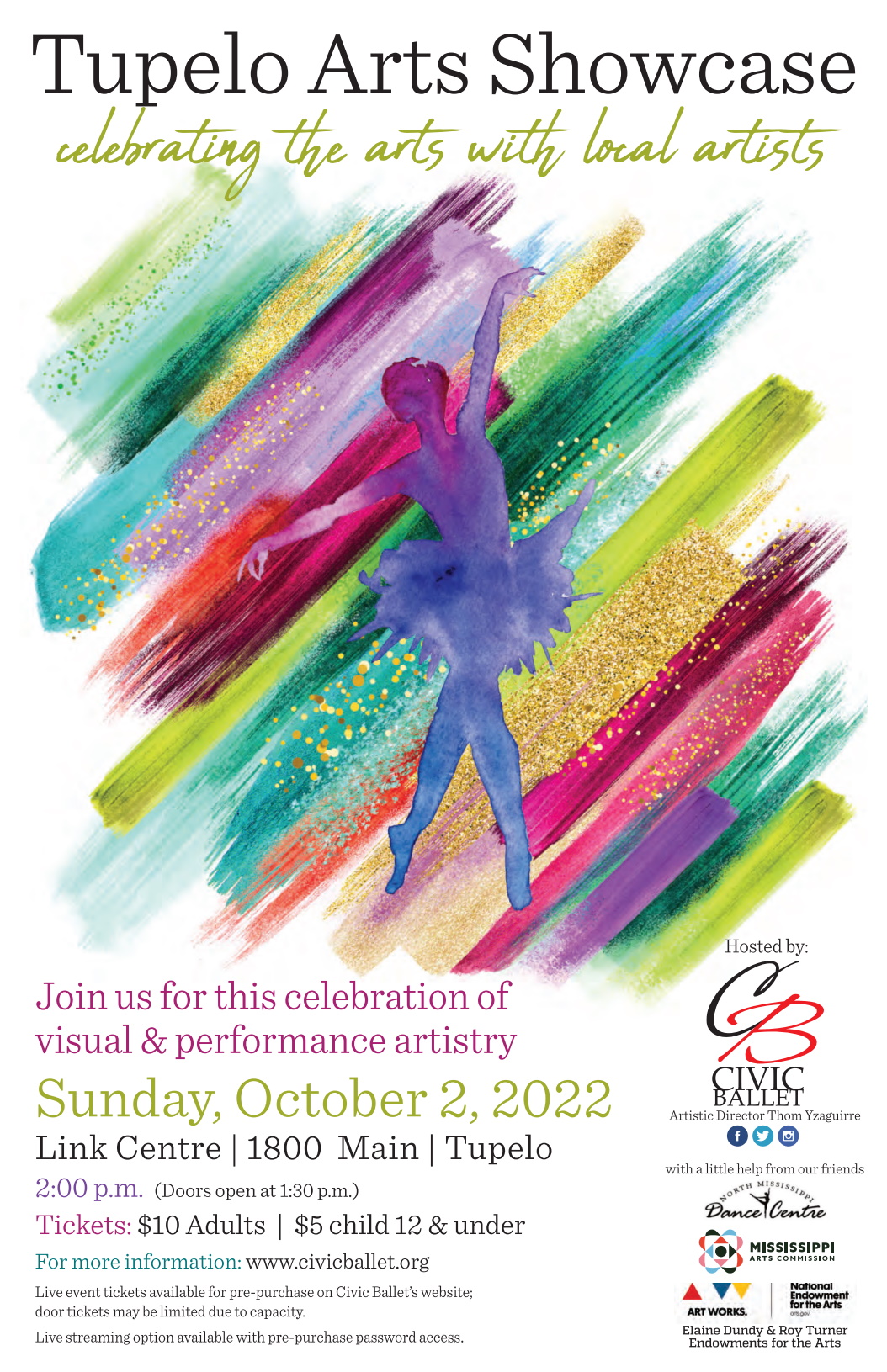 Our Pledge to You
Dialog is the foundation of human appreciation and growth. To extend the influence and support of Civic Ballet into all the Fine Arts and artists of Tupelo and the region, the Tupelo Arts Showcase provides opportunity for the interaction of the community with the artists. Tupelo Arts Showcase, or TAS, provides a less formal encounter to facilitate conversation and introductions to the many fine artists of our community.

Visual Arts including Painting, Drawing, Printmaking and Sculpture are shown in the lobby and halls of the Link Centre, while Film, Animation and Video join the other Performing Arts of Music, Spoken Word, Acting and Dance on the wonderful stage and theater section.

Each year represents a greater polish and new additions to our program as our reputation and knowledge of the wealth of talent in this area grows. We ask that you join us as valued members of our community, as artists, musicians, performers, teachers and students. Together on a special day where the borders are withdrawn, we can all talk, demonstrate, question and enjoy the inspirations and heart of the Arts.